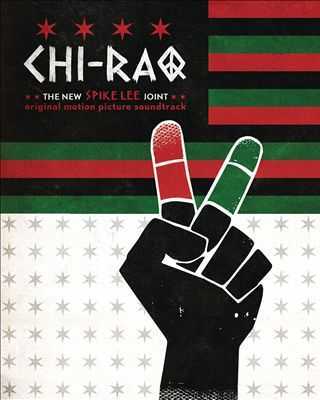 Brand New from Mali Music. #5 Song contained in the Chi-Raq SoundTrack Album.
Chi-Raq( / ʃ aɪ ˈ r æ k /) is a satirical musical drama film directed by Spike Lee and written by Lee and Kevin Willmott. Set in Chicago, the film is a satire that touches on the gang violence prevalent in some neighborhoods on the city's south side, particularly that of Englewood. The term "Chi-Raq" is a portmanteau of "Chicago" and "Iraq", the Movie Speaks Against War and Voilence…Enjoy"SIT DOWN FOR THIS BY MALI MUSIC"
LYRICS
[Verse 1]
Father I see the light is on
The grim reaper is asleep
Got his hands on all your people
It don't feel right, now I know something's wrong
We chased a lot, we're holding on
Father someone's on the phone
And this doctor's in my ear sounding scared
And now my mind is going crazy, yo what's going on?
What's going on?
[Chorus]
And he says, "Maybe you should sit down for this
You should sit down for this, we have your family here
Maybe you should sit down"
But I don't wanna sit down for this
I'm not prepared, what's going on?
What's going on?
[Verse 2]
Father I can't take it, heart is palpitating
Tryna tell myself I know you're in control
Tryna tell myself I know you got me LORD
And my family in your hands
But I'm only just a man and I break down
Father can you save 'em
Father can you take my broken pieces, make a way
Oh God, can you make a way, but it's your will
And I'm out to take this 9 to 5 and make it real
So real, so real
Father can you save 'em?
Can you change the way this happened?
Can you work a miracle?
Yeah I know you can but will you turn it around?
I'm on my cellphone now
[Chorus]
Doctor's saying "Maybe you should sit down for this
You should sit down for this, we have your family here
Maybe you should sit down"
I don't wanna sit down for this
I don't wanna, I don't wanna, I don't wanna sit down
[Outro]
This is an emergency